1. Hugo Barra : Hugo Barra is the VP of VR for Facebook and Oculus. From 2008 to 2013, he served in a number of product management roles at Google in London and California, including Vice President and product spokesman of Google's Android division.
2. Keith Curtin: Keith Curtin is an Entrepreneur, Brand Marketing Executive & Founder of See Digital, a consultancy firmspecializing in Augmented Reality, Virtual Reality & Mixed Reality. 
3. Palmer Luckey : Technology enthusiast, writer, and modder. Founder of ModRetro, @OculusVR, and @Anduriltech
4. Bruce Wooden: Bruce Wooden is Co-Founder of Silicon Valley Virtual Reality and an influencer within the VR Developer Community. http://cymaticbruce.com/
5. Tipatat : Mr. Chennavasin has extensive experience creating both interactive VR/AR and 360 video. He also has entrepreneurial experience as co-founder and CEO of mobile game startup Big Head Mode, Inc. that he sold to PlayFirst to focus on VR. He is an advisor for many VR companies as well as a mentor for VR incubators and accelerators around the world, including Tokyo VR Startups, http://tokyovrstartups.com/.
6. Rob Crasco: Influencer, Consultant, Thought Leader & Futurist. Focus on #VR #AR #AI#360Video #VRVideo #VirtualWorlds#IndieDev #VRforGood #WomeninTech#Ally #Resist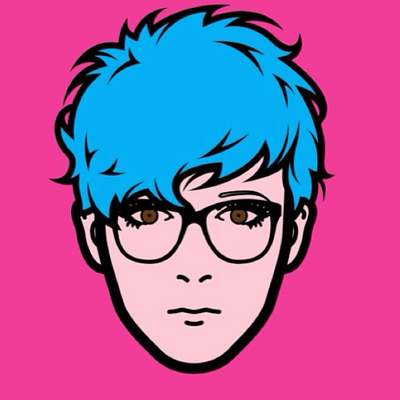 7. Sanem Avcil: ICO Advisor – Official Blockshow Event Media Sponsor – Blockchain Expert – Top 10 AR / VR Influencer on Twitter. Experienced Founder with a demonstrated history of working in the entertainment industry.
8. Jason Rubin: An American video game director and producer, comic book creator, perpetual entrepreneur, investor, and VR fanatic. CoFounder of Naughty Dog, Created Crash Bandicoot, Jak and Daxter, The Iron Saint, Mysterious Ways.
9 Clay Bavor: VP of visual and augmented reality at Google.
10. John Carmack: John is a VR influencer and the CTO of Oculus.
11. Ryan Wyatt: Global Head of Gaming, and Virtual Reality/Augmented Reality @YouTube.
12. Jonathan Nafarrete: Nafarrete is the co-founder and Editor-in-Chief of VR Scout.
13. Benjamin Lang: Co-founder & Executive Editor of the world's leading independent VR publication: http://RoadtoVR.com 
14. Amber Osborne:  Chief Marketing Officer @DogheadSims – VR Meeting & Education Software – @rumiiVR | Former CMO of A.I. @Meshfire.
15. George Kliavkoff: Jaunt CEO — Previously: Hearst Ventures President & Hearst Entertainment Co-President; NBC Universal CDO; Hulu Board Member; MLB Advanced Media.
16. Cathy Hackl: Cathy Hackl is the lead Futurist at You Are Here Immersive Labs, one of the Southeast's most prominentXR labs. Hackl is an Emmy-nominated communicator turned augmented reality & virtual reality globalspeaker, producer and author. She is also a Partner at Mixed Reality Ventures. 
17. Malia Probst:  Co-Founder of Reality Inspired VR. Host of the Real Virtual Show. Brand Director at VRScout.
---
Asif Razzaq is the CEO of Marktechpost Media Inc.. As a visionary entrepreneur and engineer, Asif is committed to harnessing the potential of Artificial Intelligence for social good. His most recent endeavor is the launch of an Artificial Intelligence Media Platform, Marktechpost, which stands out for its in-depth coverage of machine learning and deep learning news that is both technically sound and easily understandable by a wide audience. The platform boasts of over 2 million monthly views, illustrating its popularity among audiences.